What is a life coach? before we answer this question we need to understand what is a COACH.
A coach is a person who encourages you to identify your goals and organize a plan to achieve them. If we think for the coaching, then it sounds like a foreign concept for some of the people. To compete in this society, you need the support, experience, perspective, and the insights of a coach. This is true for business professionals, executives, entrepreneurs, CEOs, and business leaders. So, a life coach is a person who is professionally trained to help the person to maximize the potential and to reach your desired goals.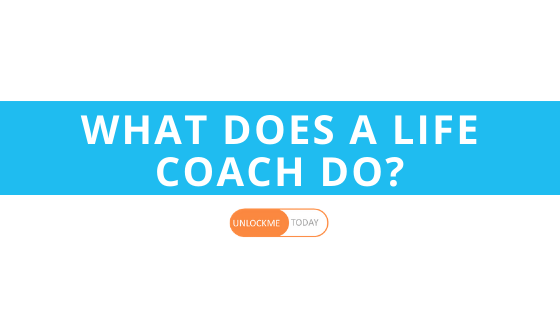 WHAT DOES A LIFE COACH DO?
The definition of the life coach varies, which depends on your specific goals. The work of the life coach is to counsel and encourage the clients on the professionals and personal issues. It is clear from giving advice, mentoring, consulting, administering therapy, and counseling. A person hires a life coach to provide help in professional projects, transitions, and personal goals. They help you to grow by analyzing the potential challenges, current situation, and obstacles and by identifying limiting beliefs. After investigating, they devise a plan of action to help the person to achieve their goals in their life.
The connection among a coach and a client seeks to-
Clarify, identify, and create a vision for the client whatever they want.
To use the coach's experience to achieve or modifying the goals.
For the encouragement of the client's growth and self-discovery.
To make the strategies and plans which are based on the client's personality, goals, and vision, whatever fits the client.
Fosters the accountability of the client to increase productivity.
All the aspects given above works together to maximize the client's potential. Also, the training and coaching are more effective than exercise alone.
We can find different types of life coaches. There are the few ways in which coach will go to impact your life and transform your life. They are as follows-
Gain clarity in your purpose
Achieve your health and fitness goals
Ignite passion in your relationships
Become a more effective leader
Prepare for change
Grow your business
Gain clarity in your use- has clear and focused objectives that will change your life in the upcoming time.
Achieve your health & fitness goals- when the coach pushes you, you feel more energetic, more accountable, and more vitality.
Ignite passion in your relationships– remove the beliefs which are sabotaging and discover the way to fulfill in your relationship.
Become a more effective leader– get out of the limitations and start gaining the skills to inspire, connect, persuade others.
Prepare for change– to overcome any challenge that life throws at you, tap into strength, confidence, courage, and passion.
Grow your business– step out from your comfort zone and commit in times of uncertainty to drive profits and sales.
LIFE COACHING MISCONCEPTIONS
Now you came to know about the definition of the coach and what they can do for you. It's time to know some of the misconceptions and myths about the life coach or life coaching. Some of them are here as follows-
Anyone can be a life coach whereas, coaches do not need education.To be a great coach, the coach must possess the quality of expertise and skilled delivery. It means that the coach should have the quality to encourage the clients while solving and determining the issues of the client.
Coaching is like unlicensed therapy.
Some people ask about the difference between the life coach and the therapy. The coaching focuses on your present and the future. Life coaching focuses on your reality and then tries to improve your outcome of moving forward in your life. The therapy focuses on your past and tries to delve into the past situations and actions.
Coaching is only for those people who have problems or who can't succeed on their own.
Coaching especially for those who want to improve their performance in achieving their goals. Even the most successful and skilled person can get the benefit from life coaching. You can find different types of coaches who can help you in different kinds of life arenas.
 Coaches let you vent, then they offer advice.
Coaches should develop a high quality of listening skills but it is far more than providing the advice. Coaches will offer the unbiased opinions because they are objective. They will provide the ways, how to move towards your goals and how to achieve them.
WHY WOULD YOU WORK WITH A LIFE COACH?
People hire coaches because they wanted to do more tomorrow than the work they can do today. They want to see their growth and want to improve their output. Also, they want to do things quickly and give their best of their abilities. All the actors, creative, business leaders, entrepreneurs, homemakers, professionals, executives, managers, start up pioneers, and small business owners use the life coaches. All the people find the gap between where they are and where they want to be, and then they take the help of the coaching to achieve their goals.
WHAT CAN A LIFE COACH DO FOR YOU?
The life coach is a professional who helps you to excel in your life. Some steps taken by the clients while working with the life coaches are as follows-
To identify limiting beliefs
By obtaining life or work balance
Getting promotions
Articulating core values
Defining a vision for success
To identify goals
Creating personal growth plans
Creating professional growth plans
To work towards financial independence
To learn how to communicate effectively and more succinctly.
To foster more powerful connections, personally and professionally.
By achieving fitness goals.
13.By achieving weight loss.
Growing the existing business or starting a new one.
To manage a business transition.
HOW DOES LIFE COACHING WORK?
Life coaches works in a variety of ways; they work in a specific structured format. At first you work with the coach to define your vision. Then, what is the basis of your goals? Then, you will work to identify the limiting beliefs and barriers that are holding you back. Finally, now you are going to set the challenging and achievable goals. Assessing your current position will going to help you and your coach to measure the performance and current obstacles of yours. The most important step for you and for your coach is to review the resources and actions available to you so that you can create a plan of action.
Then, you will decide which steps you are going to take and when you are going to take them. You are going to ensure that each of the steps will support your goals and your coach will monitor your progress and helps you to stay on track. Life coaching is the second-fastest-growing profession in today's world as it works for people. If you want to maximize your potential or want to take your life to the next level then it is the right time to seek out a life coach.